New York Times arti­cle, "Hold­ing a Mir­ror to Race," by Mau­rice Berger, March 24, 2014: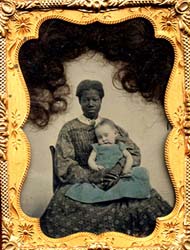 "The vin­tage images are as old as the expec­ta­tions they can sum­mon. An ambrotype from the 1860s with two men of appar­ently dif­fer­ent races, squar­ing off, fists up. An oddly for­mal stu­dio por­trait of men cloaked in Ku Klux Klan robes. A pen­sive por­trait of an abo­li­tion­ist. A slave mas­ter, clutch­ing a whip and star­ing defiantly.
"But instead of receiv­ing any expla­na­tions, view­ers have to plumb their own minds — and assump­tions — going from each photograph's poles of black and white into the gray nuances of real­ity. That is the power behind a remark­able inter­ac­tive web­site called 'Mir­ror of Race,' which uses 19th cen­tury pho­tographs depict­ing peo­ple of var­i­ous races in sit­u­a­tions that are often ambigu­ous in their con­tent and intent."
Guardian arti­cle, "Antique pho­tographs show the his­tory of race in black and white," by Jonathan Jones, March 28, 2014: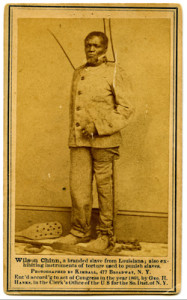 "From a white man in 'black­face' to a black Union sol­dier and an am-dram soci­ety dressed as a lynch mob, Mir­ror of Race's col­lec­tion reveals a for­got­ten world of US race relations.
"Early pho­tog­ra­phy is more than a win­dow on his­tory. It is an uncanny and dis­turb­ing encounter with real peo­ple, the light reflected off their faces falling on chem­i­cally sen­si­tised sur­faces long ago.
"The cam­era has been around now for nearly two cen­turies. Yet pho­tographs from the 19th cen­tury have the same punch as pic­tures taken dig­i­tally today. We are not see­ing mere pic­tures of peo­ple, but a trace of the peo­ple them­selves, as they looked in life."
View a sec­ond slide-show arti­cle in The Guardian here.
Art: Das Kun­st­magazin arti­cle, "Ausstel­lun­gen, die ich leader ver­passen werde (2): The Mir­ror of Race," by Frank Dietz, March 28, 2014: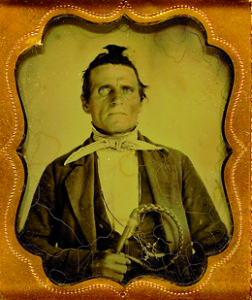 "Ein Sklaven­treiber namens Abra­ham schaut entschlossen in die Kam­era, die Peitsche fest in der rechten Hand. Ein anderes Foto zeigt den völ­lig vernarbten Rücken des ehe­ma­li­gen Sklaven Gor­don, der von seinem früheren Besitzer mis­shan­delt wurde
"Die Adams Gallery der Suf­folk Uni­ver­sity in Boston zeigt beein­druck­ende Fotografien in ihrer aktuellen Ausstel­lung: The Mir­ror of Race: See­ing Our­selves through His­tory. Mit Hilfe alter Fotografien aus dem 19. Jahrhun­dert wer­den die kom­plizierten und oft gewalt­samen Beziehun­gen zwis­chen den unter­schiedlichen Eth­nien in den Vere­inigten Staaten thematisiert."
Boston Globe arti­cle, "When pho­tographs are mir­rors as well as win­dows," by Mark Feeney, Decem­ber 30, 2013: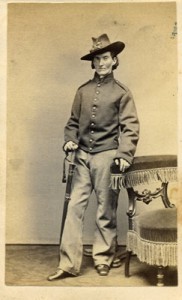 "The first words in the Bible are 'In the begin­ning.' The first words in pho­tog­ra­phy are 'See­ing is believ­ing.' That state­ment always raises a ques­tion, though. What exactly is being believed? The issue isn't nec­es­sar­ily the three-dimensional facts that have been cap­tured in two-dimensional form, but the impli­ca­tions — social, polit­i­cal, moral — that those facts have for the viewer. And there's an impor­tant vari­ant of 'see­ing is believ­ing': See­ing was believ­ing. What was believed about a per­son or set of social cir­cum­stances seen in a pho­to­graph 150 years ago may not be believed by view­ers of that same pho­to­graph today."