The Mirror of Race Project is available to travel and can be presented in a gallery for students and faculty to view.
The materials for the exhibition would include one-of-a-kind photographs and other historical artifacts from the private collection of Gregory Fried. We have mounted versions of this live exhibition at several venues, and we can tailor it to the needs and space of your institution. The exhibition can also include interactive, educational elements, as well as multimedia elements, such as film and digital slideshows, if desired. Combined with an on-site visit from Derek Burrows and Gregory Fried, we can host classes and other groups in tours and discussions of the exhibition. For examples of how we work with the exhibition, please see below.
The item, above, is a short documentary interview with us at the exhibition mounted for Xavier University in Cincinnati.

The image above is a wide-angle photograph of the exhibition set up at Xavier University, and the following images show components of that exhibition.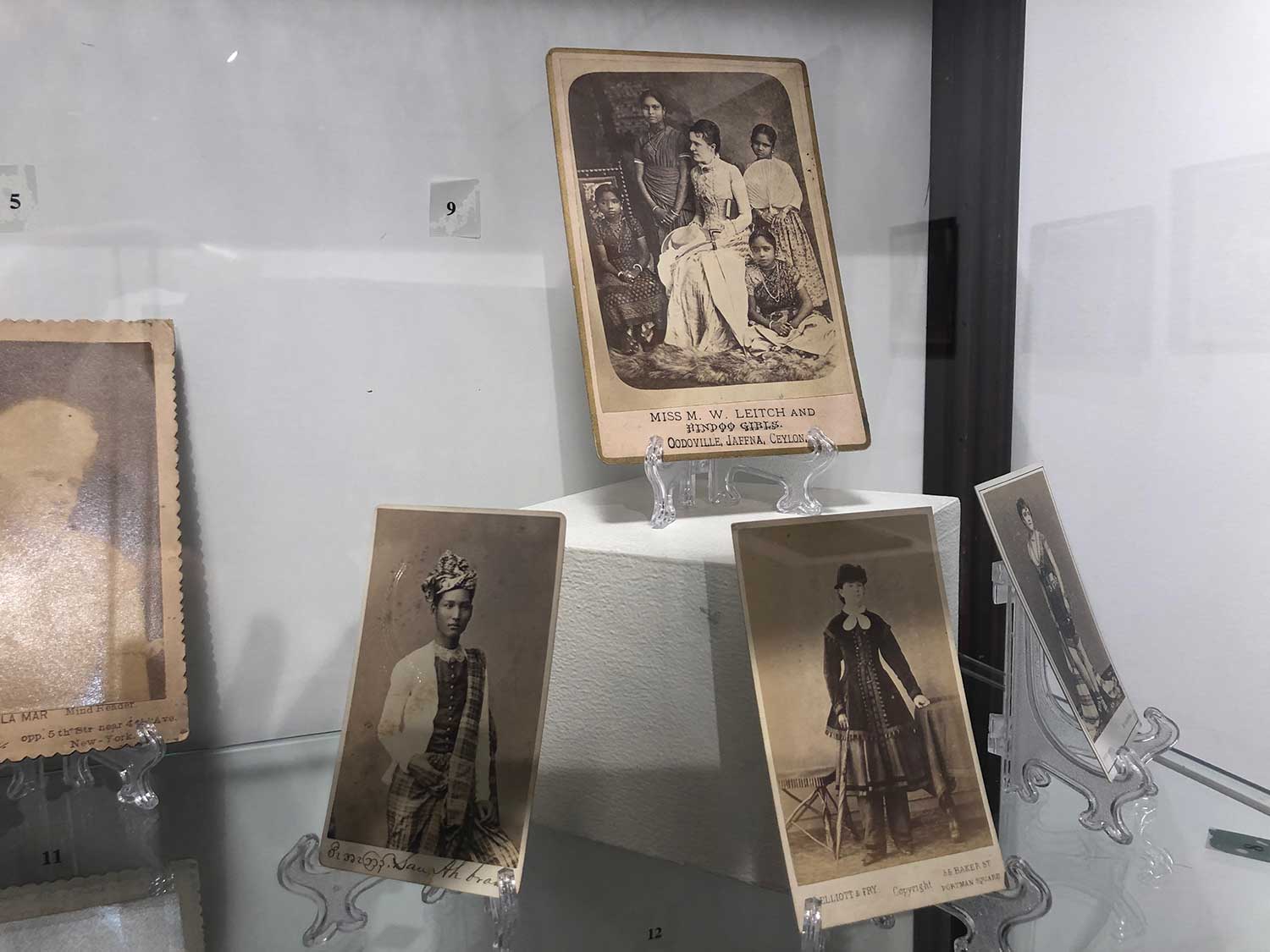 Shown here are examples of photographs, cabinet cards and cartes-de-visite, printed on paper from the 1860s to the end of the century.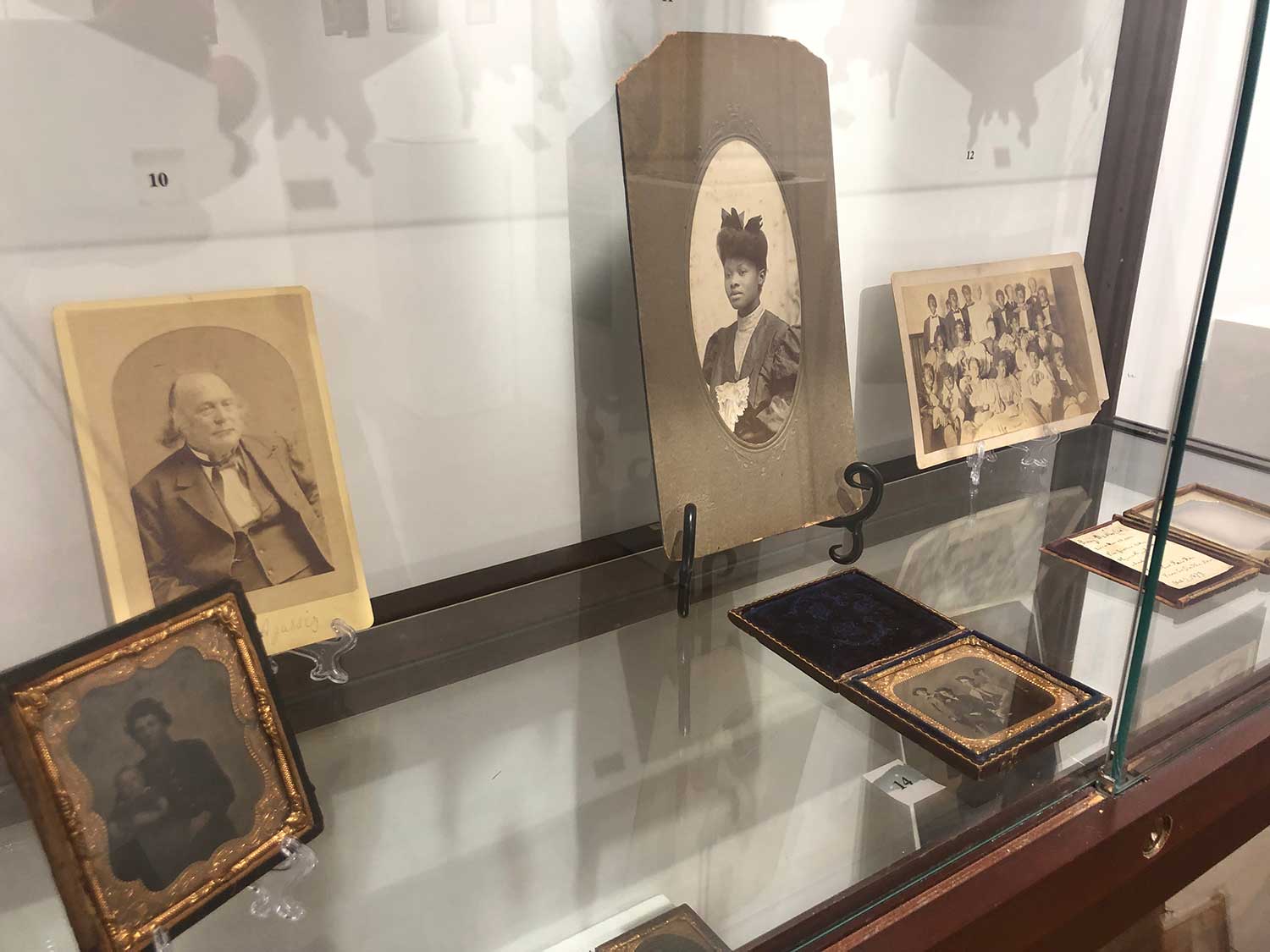 These images include cased photographs, such as daguerreotypes and ambrotypes, made from the 1840s to the 1860s.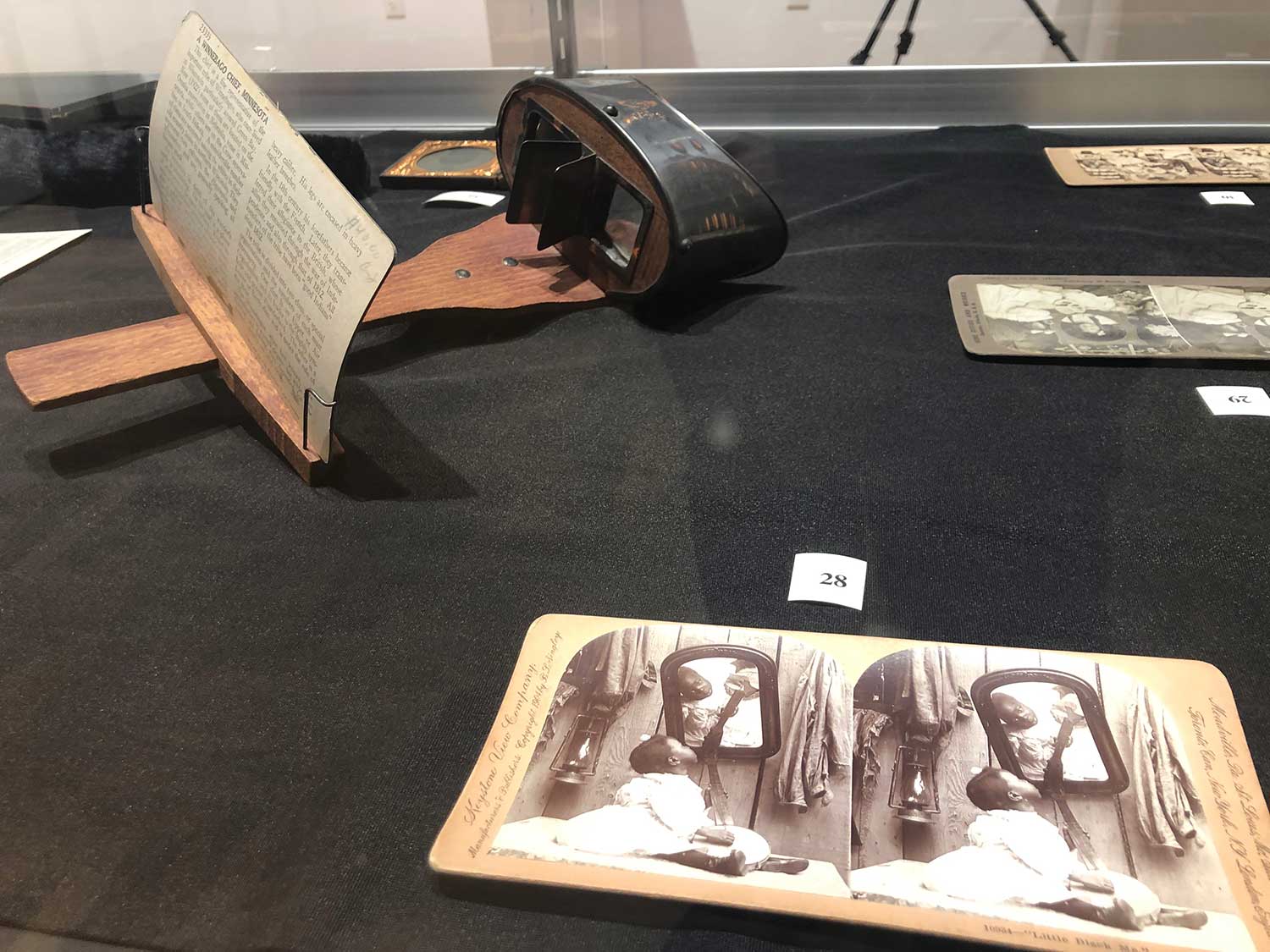 Seen here are examples of stereographs and a stereoviewer, a 19th-century technology to view 3-D images.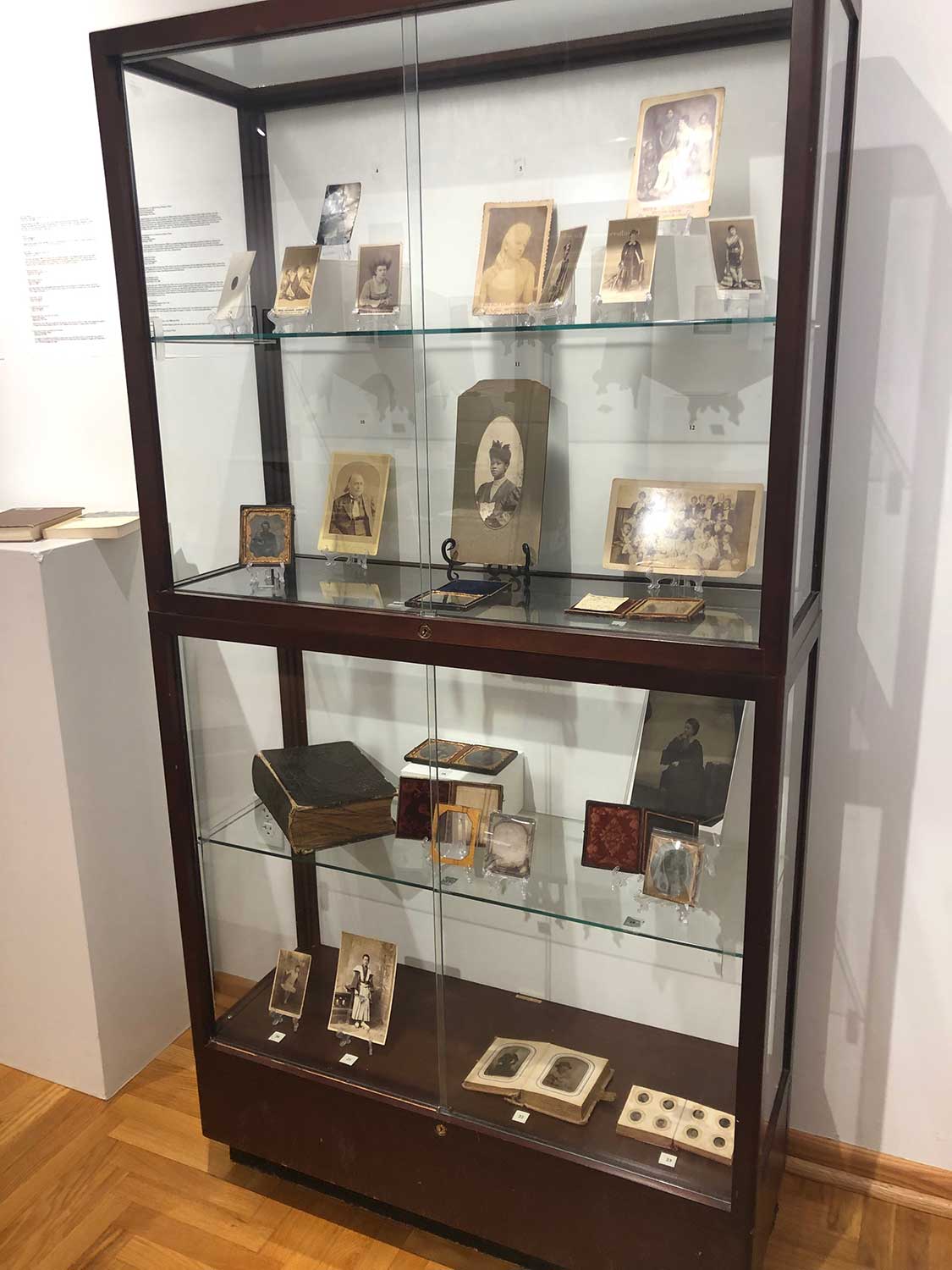 The exhibition can show a wide variety of early types of photography, along with related artifacts, that show how photography was used in the culture of that period and that provide a context for the meaning of the depiction of race and ethnicity.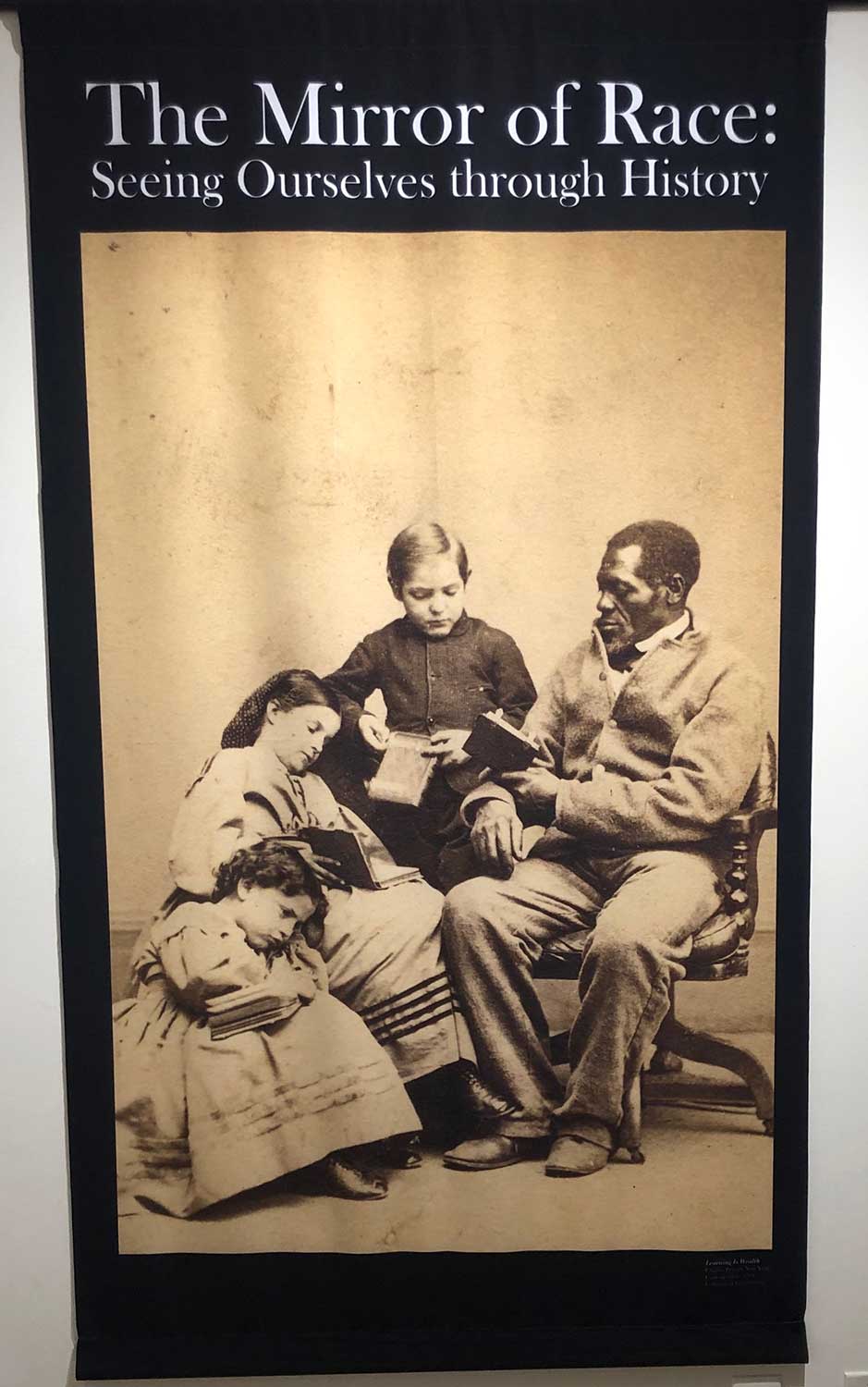 Also included are banners with enlargements of some of the photographs so that visitors can see their details.